Fashion designer Mark Zunino created massive fashion show delight on the runway this spring at the annual Fashion Week El Paseo in Palm Desert, CA. Palm Springs Life Magazine chose Mark Zunino, the couturier who reinvigorated the Nolan Miller label, as designer of the week at the seventh annual Fashion Week El Paseo, March 2012, in Palm Desert.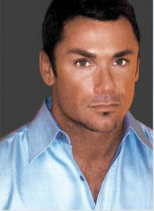 Zunio, who lives and works in Los Angeles, debuted his new collection for spring 2012 with a big splash of color that bloomed on the runway right before our very eyes with his signature Hollywood glamour and elegant style in amazing high-wattage evening wear and red-carpet gowns. Tremendously fashion forward designs with a new level of excitement is what Zunino brought where the audience couldn't stay seated over the thrilling impact these un-earthly fashions had on our only earthly human eyes! The models and the runway were ablaze with fire and ice and all that is beautiful in the feminine vernacular of style and grace.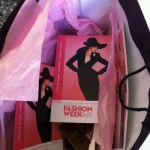 Designing for two legendary actresses, Elizabeth Taylor and Sophia Loren, Zunino developed his aesthetic by reinterpreting old Hollywood glamour in a retro ultra modern way that appeals to some of todays brightest stars. Angelina Jolie, Halle Berry, Demi Moore, Gwyneth Paltrow, Courtney Cox and Brooke Burke are just some of the stars who have adorned the Mark Zunino label to this day.
Celebrating over 25 years of his fashion career in high style designs, Ultra Modern Style salutes fashion designer Mark Zunino for presenting his new take on the electric glam of old Hollywood to our current future fashions.
Thanks to Palm Springs Life Magazine who brought you Fashion Week El Paseo 2012 and Mark Zunino. Palm Springs Life Magazine is the essential lifestyle magazine for all of the Palm Springs desert communities for more then 50 years!
All photos by Mark G. Picascio, MGPicascio.com
Be sure to view Mark's VIDEO in celebration of Fashion Week and Fashion's Night Out