Today's future cars have on-board computers and the best advancements in technology and science with more luxury than ever before. With all the new hi-tech devices on the horizon, you could run your whole world from the seat of your car! All these new innovations, along with some of the best automotive designers, will give you a lot to think about when considering purchasing your next car in the near future.
One of the greatest visionary designer and futurist of all time is still here in our world and still designing — Syd Mead. This legendary futurist and concept designer's influence can be seen in the film industry as well as in the designs of vehicles and buildings.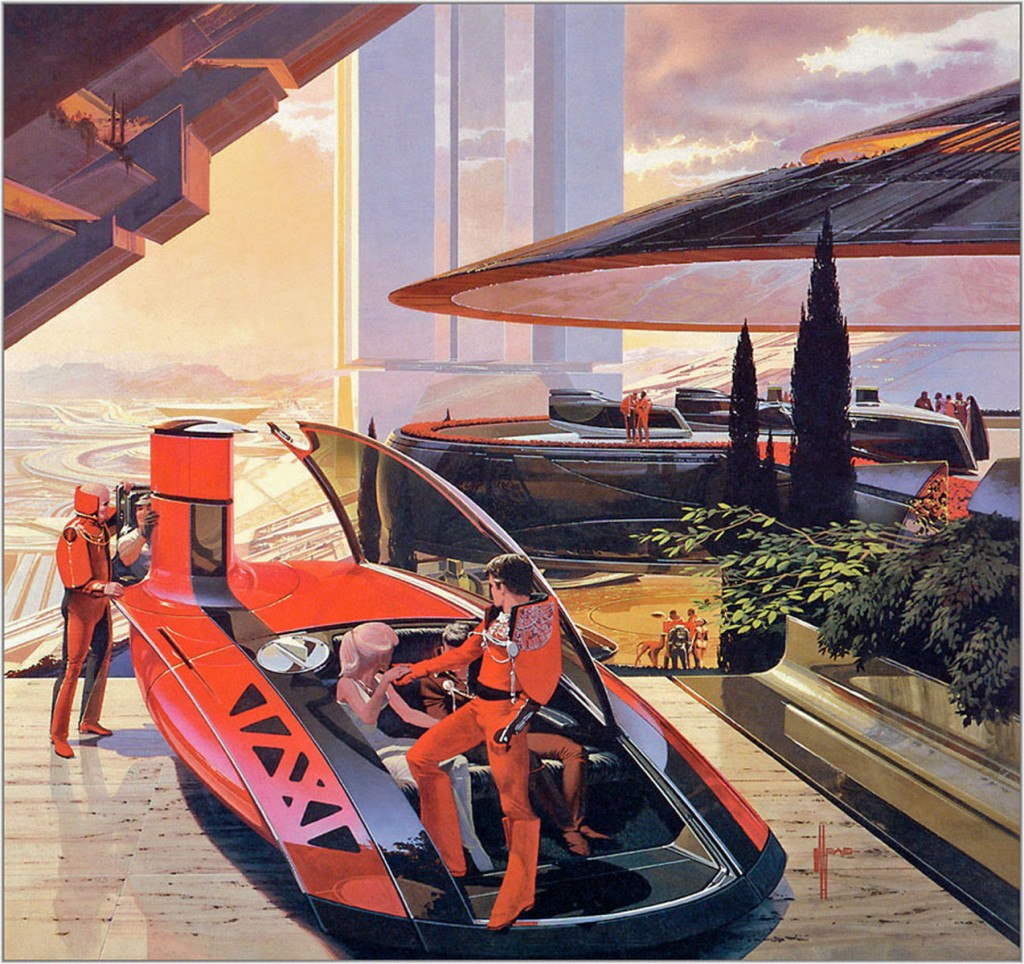 Mead attended Art Center College of Design in Pasadena, CA and from there was hired by Ford Motor Company. Not to be held back with all his talents and because of his restless grand imaginations of the future, he left Ford and in 1970 he founded Syd Mead, Inc., the free-lance company that saw him designing hi-fi stereos for Phillips, flying palaces for Saudi royalty and futurist images for Hollywood. As a futurist industrial set designer, his film works include designs for "Star Trek: The Motion Picture", "Tron", 2010" and "Mission Impossible III". In Hollywood, he is best known for his extensive set and vehicle designs on the 1982 sci-fi classic, "Blade Runner".
In 2006, the Smithsonian's Cooper-Hewitt National Design Museum recognized Mead's singular career at the National design Awards, selecting him as the recipient of its Special Jury Commendation. Also in this same year, filmmaker Joaquin Motalvan made an independent film documentary of him called "Visual Futurist", which premiered on July 23rd, 2006 at the Dances With Films Festival in Los Angeles, CA.
Syd Mead was quoted to say,"I think there will come a time when there will be no particular point in owning a car, I think you'll be able to just call a car and it will come to your house, and away you will go. The car then will become it's own entity." This would be a future much like in the 1976 movie, "Logan's Run" where they call a car (Maze car) in the Domed City and it arrives at the call of the citizen's will and then jets off into clear tubes at high speeds to the next location.
The Future cars are here today, so go and get one! Zoom, Zoom, Zoom!